ASTM SA-312/312M ASME SA312 316L/TP316 Stainless Steel Tube 316SS Stainless Steel Pipes

Standard: ASTM269, ASTMA213, SA-312/312M, DIN17456. DIN17458, EN10216-5,
JIS 3459 JIS G3463, GB/T14976-2002,
1. Material Grade: 304, 304L, 316, 316L, 310S, 430.
2. Finish: NO. 1, NO. 4, BA, 2B, mirror polised
3. O. D range: (6.35mm-168mm)1/4inch, 3/8inch, 1/2inch-8inch
4. Wall thickness: (0.2mm-30mm). 028inch, . 0079inch, . 049inch, . 065inch, 1.2inch
5. Surface treatment: AP(Annealed & Pickled) or according to customer requirement.
6. Appication: Chemical industry, chemical fertilizer production, and petrochemical industry, natural gas industry, environmental protection, pharmaceutical chemical, food machinery, water supply, architecture and boiler heat exchangers.
7. Sample: Avaliable according to customer requirement.
8. Delivery: 7- 20 days
9.Inspection: ISO 9001-2000, PED 97/23/EC, ASME, DNV, TUV
10. Applications: Processing plant for sulphuric, phosphoric and acetic acids fluid and gas transportation; Structure and Machining; Pulp and paper processing; Components in gas scrubbing plants; Seawater cooling equipment; Oil refinery components;
11. Packing: Seaworthy wooden cases/plywood box/steel framed cases/ simple packaging
Grade
Chemical Composition % Max ASTM A240/240M-05 ISO 9445-2002
C
Cr
Ni
Mn
P
S
Mo
Si
Cu
N
Other
301
≤0.15
16.00-18.00
6.00-8.00
≤2.00
≤0.065
≤0.030
-
≤1.00
-
-
-
302
≤0.15
17.00-19.00
8.00-10.00
≤2.00
≤0.035
≤0.030
-
≤1.00
-
-
-
303
≤0.15
17.00-19.00
8.00-10.00
≤2.00
≤0.20
≤0.030
1)
≤1.00
-
-
-
303se
≤0.15
17.00-19.00
8.00-10.00
≤2.00
≤0.20
≤0.030
-
≤1.00
-
-
Se≥0.15
304
≤0.07
17.00-19.00
8.00-10.00
≤2.00
≤0.035
≤0.030
-
≤1.00
-
-
-
304L
≤0.030
18.00-20.00
8.00-10.00
≤2.00
≤0.035
≤0.030
-
≤1.00
-
-
-
304N1
≤0.08
18.00-20.00
7.00-10.50
≤2.00
≤0.035
≤0.030
-
≤1.00
-
0.10-0.25


304N2
≤0.08
18.00-20.00
7.50-10.50
≤2.00
≤0.035
≤0.030
-
≤1.00
-
0.15-0.30
Nb≤0.15
304LN
≤0.030
17.00-19.00
8.50-11.50
≤2.00
≤0.035
≤0.030
-
≤1.00
-
0.12-0.22
-
305
≤0.12
17.00-19.00
10.50-13.00
≤2.00
≤0.035
≤0.030
-
≤1.00
-
-
-
309S
≤0.08
22.00-24.00
12.00-15.00
≤2.00
≤0.035
≤0.030
-
≤1.00
-
-
-
310S
≤0.08
24.00-26.00
19.00-22.00
≤2.00
≤0.035
≤0.030
-
≤1.00
-
-
-
316
≤0.08
16.00-18.50
10.00-14.00
≤2.00
≤0.035
≤0.030
2.00-3.00
≤1.00
-
-
-


≤0.12
16.00-19.00
11.00-14.00
≤2.00
≤0.035
≤0.030
1.80-2.50
≤1.00
-
-
Ti5(C%-0.02)~0.08


≤0.08
16.00-19.00
11.00-14.00
≤2.00
≤0.035
≤0.030
1.80-2.50
≤1.00
-
-
Ti5*C%-0.70
316L
≤0.030
16.00-18.00
12.00-15.00
≤2.00
≤0.035
≤0.030
2.00-3.00
≤1.00
-
-
-
316N
≤0.08
16.00-18.00
10.00-14.00
≤2.00
≤0.035
≤0.030
2.00-3.00
≤1.00
-
0.10-0.22
-
316N
≤0.030
16.00-18.50
10.50-14.50
≤2.00
≤0.035
≤0.030
2.00-3.00
≤1.00
-
0.12-0.22
-
316J1
≤0.08
17.00-19.00
10.00-14.50
≤2.00
≤0.035
≤0.030
1.20-2.75
≤1.00
1.00-2.50
-
-
316J1L
≤0.030
17.00-19.00
12.00-16.00
≤2.00
≤0.035
≤0.030
1.20-2.75
≤1.00
1.00-2.50
-
-
317
≤0.12
18.00-20.00
11.00-15.00
≤2.00
≤0.035
≤0.030
3.00-4.00
≤1.00
-
-
-
317L
≤0.08
18.00-20.00
11.00-15.00
≤2.00
≤0.035
≤0.030
3.00-4.00
≤1.00
-
-
-


≤0.12
16.00-19.00
11.00-14.00
≤2.00
≤0.035
≤0.030
2.50-3.50
≤1.00
-
-
Ti5(C%-0.02)~0.08


≤0.08
16.00-19.00
11.00-14.00
≤2.00
≤0.035
≤0.030
2.50-3.50
≤1.00
-
-
Ti5*C%-0.70
317J1
≤0.040
16.00-19.00
15.00-17.00
≤2.00
≤0.035
≤0.030
4.00-6.00
≤1.00
-
-
-
321
≤0.12
17.00-19.00
8.00-11.00
≤2.00
≤0.035
≤0.030
-
≤1.00
-
-
Ti5(C%-0.02)~0.08


≤0.08
17.00-19.00
9.00-12.00
≤2.00
≤0.035
≤0.030
-
≤1.00
-
-
Ti≥5*C%
347
≤0.08
17.00-19.00
9.00-13.00
≤2.00
≤0.035
≤0.030
-
≤1.00
-
-
Nb≥10*C%
XM7
≤0.08
17.00-19.00
8.50-10.50
≤2.00
≤0.035
≤0.030
-
≤1.00
3.00-4.00
-
-
XM15J1
≤0.08
15.00-20.00
11.50-15.00
≤2.00
≤0.035
≤0.030
-
3.00-5.00
-
-
2)
329J1
≤0.08
23.00-28.00
3.00-6.00
≤1.50
≤0.035
≤0.030
1.00-3.00
≤1.00
-
-
2)


0.10-0.18
17.50-19.50
10.--120..
≤0.80
≤0.035
≤0.030
-
3.40-4.00
-
-
Al 0.10-0.30; Ti 0.40-0.70
product pictures: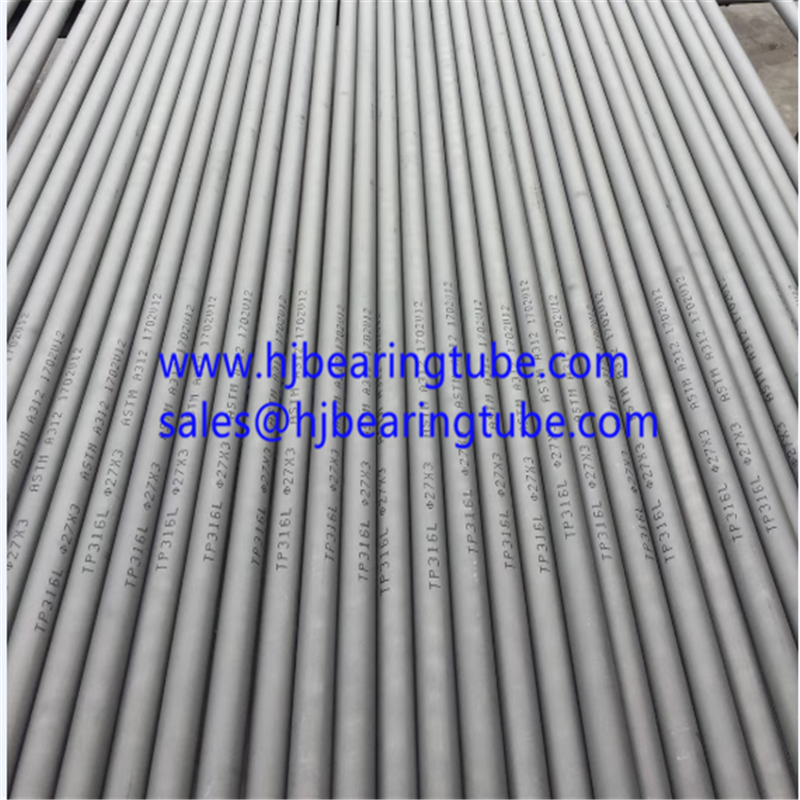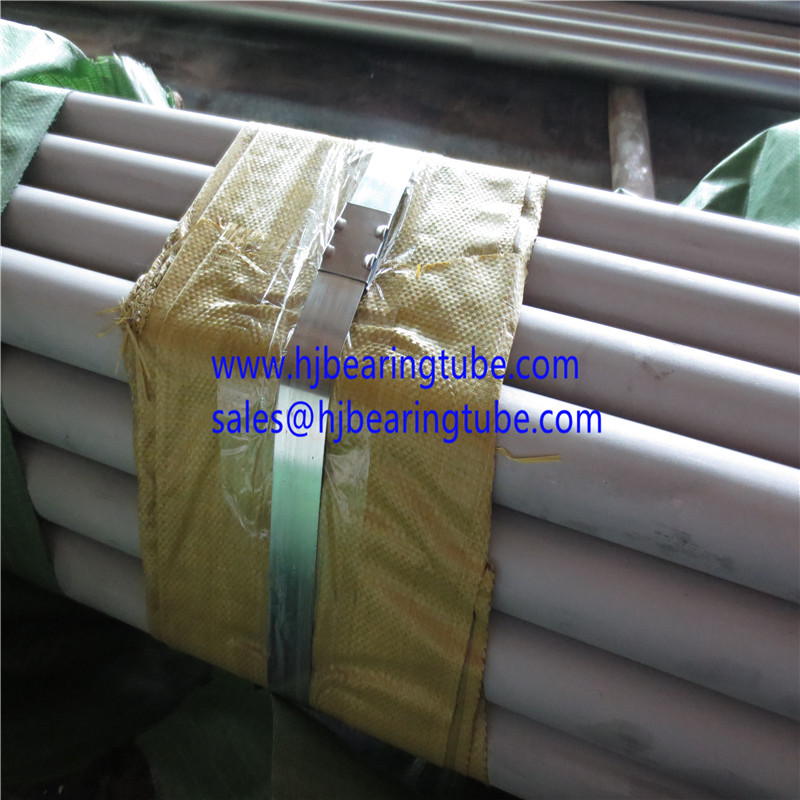 We are the professional Duplex Stainless Steel Pipe supplier and super duplex stainless steel pipe manufacturer in China, providing high-quality duplex stainless Steel Pipes and super duplex tubing.
Tags:304L Stainless Steel Tubes,TP304 Stainless Steel tubes,SA312 304L stainless pipes
316L stainless steel pipes,316 stainless Steel Tubes,TP316 stainless steel tubes
Looking for ideal 316L Stainless Steel Pipes Manufacturer & supplier ? We have a wide selection at great prices to help you get creative. All the 316 Stainless Steel Tubes are quality guaranteed. We are China Origin Factory of TP316 Stainless Steel Tubes. If you have any question, please feel free to contact us.